The Top 10 Best UN Watch Moments of 2018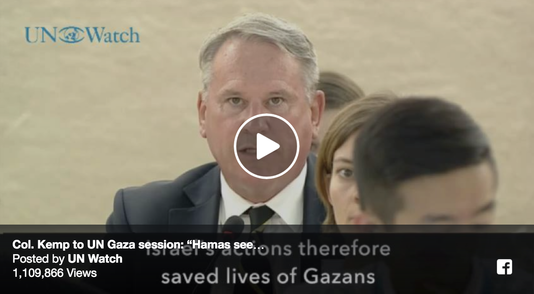 10. One Million Views: Col. Kemp Testifies at UN Urgent Session on Gaza Riots  
In May, when the UN Human Rights Council called an Emergency Session on the Gaza border riots—to prejudge Israel as guilty of war crimes in its self-defense against Hamas terrorists—UN Watch invited Colonel Richard Kemp, who had witnessed the events himself, to tell the truth.
The famed former commander of British troops in Afghanistan took the floor to rebuke the UN for being complicit in future bloodshed by Hamas. He said the council's "failure to admit that Hamas is responsible for every drop of blood spilt on the Gaza border only encourages their violence and use of human shields." The video of Col. Kemp's speech surpassed one million views on Facebook and was shared worldwide.
Support the vital work of UN Watch: please click here to donate online or by check.
---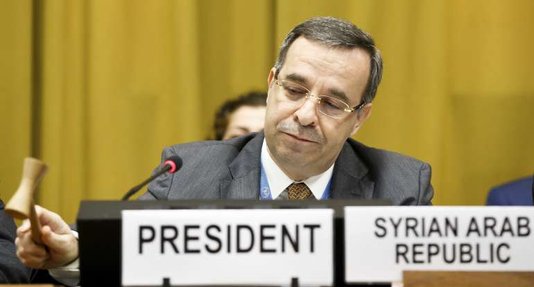 9. Exposed: Syria Allowed to Chair UN Disarmament Body
In April, Assad's Syria, a regime with a well-known propensity for using chemical weapons against its own people, assumed the presidency of the UN-backed Conference on Disarmament — which deals with nuclear nonproliferation and the global conventions to ban biological and chemical weapons. UN Watch's protest sparked a global firestorm, leading to the U.S. walking out, and to the regime getting condemned by the representatives of the EU, Britain, Germany, France, Canada and the Netherlands.
---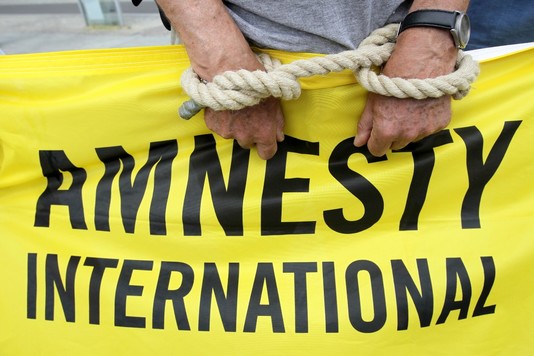 8. Amnesty Pilloried for Bigotry in Banning UN Watch
In January 2018, Amnesty International was pilloried for its bigotry in banning UN Watch's Hillel Neuer from lecturing on their premises. As reported in The Guardian, Ha'aretz and other newspapers, Amnesty's UK branch cancelled at the last minute a scheduled debate in its London office, on the subject of UN bias against Israel, between Neuer and a representative of the UK's UN Association.  Amnesty said it could not host an event organized by Britain's Jewish Leadership Council, an umbrella group of 34 Jewish charities, and UN Watch. Why not? In a special editorial, the New York Post explained:
The official excuse: Because Amnesty supports the anti-Israel Boycott, Divestment and Sanctions campaign, "it would be inappropriate [for us] to host an event by those actively supporting" Jewish settlements. By which Amnesty specifically meant the watchdog group UN Watch — whose extremely effective executive director, Hillel Neuer, was to take part in the debate with a pro-UN advocate.
Worse, Amnesty suddenly claimed that allowing Neuer to appear at its building would put the work of its people "on the ground . . . at risk."  Maybe the group simply got cold feet over the potential embarrassment of hosting a debate in which Neuer was sure to prevail…
Amnesty's bigotry was likewise condemned by former Islamist Maajid Nawaz, himself a former Amnesty prisoner of conscience. "Human rights are meant to be universal," wroteNawaz. "This means that we defend the right of someone to say something, even while we vehemently disagree with what they are saying. At least this is the reasoning Amnesty gave for adopting my case when I was imprisoned in Egypt for being an Islamist."
Neuer's debate was instead held in the British Parliament, hosted by friendly MPs, before a packed audience. That week, Neuer also lectured at the universities of Oxford and Cambridge.
---
7. Echoing UN Watch, Swiss Foreign Minister Declares: "UNRWA has become part of the problem"
After more than two years of UN Watch lobbying Switzerland to change its policies on UNRWA due to the agency's extreme politicization — earning coverage of UN Watch reports of UNRWA's incitement in Switzerland's Neue Zurcher Zeitung, Sonntags Zeitung, Basler Zeitung, Blick, and 20 Minuten — Swiss Foreign Minister Ignazio Cassis finally declared that "UNRWA has become part of the problem," and that "by supporting UNRWA, we keep the conflict alive; it's a perverse logic."
Support the vital work of UN Watch: please click here to donate online or by check.
---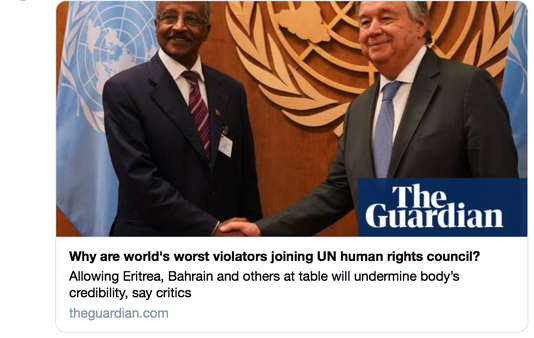 6. Spearheading Campaign Against Dictatorships on UNHRC
In October, when the UN broke its own rules by electing notorious human rights abusers to the 47-nation Human Rights Council, UN Watch exposed the scandal in a joint report with Human Rights Foundation and the Raoul Wallenberg Centre for Human Rights. The report was featured in a major article in The Guardian — entitled "Why are world's worst violators joining UN human rights council?"—and was quoted by other newspapers around the world. UN Watch's series of tweets about UNHRC membership went viral, shared by many opinion leaders.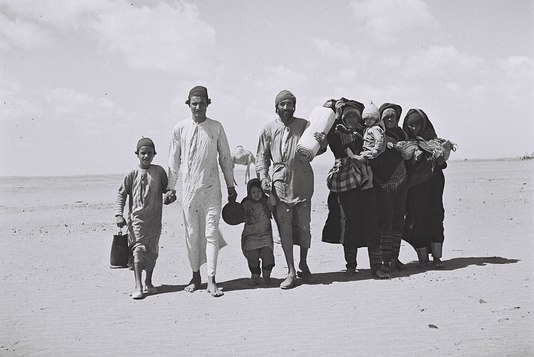 5. Confronting Arab Regimes' Racism: Follow-up Speech to "Where Are Your Jews?" 
In 2017, UN Watch's Hillel Neuer had silenced Arab states by asking a simple question: "Where are your Jews?" That speech was seen 7 million times on the Internet. In June 2018, Neuer came back to the UN with a follow-up: "Today I have come to provide the answer to my question. Algeria, Iraq, Syria, Egypt, Lebanon, Yemen, Libya: your Jews fled as refugees after suffering persecution and deadly pogroms, like the Farhud of Baghdad in 1941."
Video of this sequel speech made waves again, drawing 1.5 million views.
---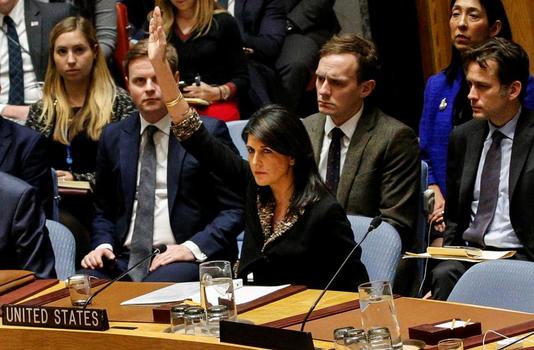 4. Shaming UN General Assembly for 21 Resolutions on Israel, Six on Rest of World Combined
When the UN General Assembly singled out Israel this year for a total of 21 one-sided resolutions, while adopting only six on the rest of the world combined, UN Watch exposed the bias to the world:
• In November, when the UNGA passed 9 condemnations of Israel in one day, UN Watch tweeted the results live, making the story go viral — thanks to Dan Smith, our New York Associate present at the debate. UN Watch's report was covered by Bild, Europe's largest circulation newspaper, sparking outrage in Germany at the country's votes against Israel. "I can't understand why Germany abandoned Israel," said one MP, who asked German Foreign Minister Heiko Maas to explain the votes. When Maas provided a weak response, Hillel Neuer appeared on Sky News Australia, and a day later before the 5th German Israel-Kongress in Frankfurt, to challenge him.
•  In December, UN Watch's final tally of the 2018 resolutions went viral again, reported by numerous news sites, and shared by lawmakers, journalists and opinion leaders worldwide.
Support the vital work of UN Watch: please click here to donate online or by check.
---
3. 10-Year Report Card on UN & Antisemitism Debated at Israel's Parliament
UN Watch released its 10-year report card on the United Nations and Antisemitism, and presented it before a packed chamber in the Israeli Knesset. The event was chaired by MK Yair Lapid, leader of the Yesh Atid Party, and featured interventions by Minister of Justice Ayelet Shaked, then-Opposition Leader Isaac Herzog, numerous lawmakers, a representative of the Foreign Ministry, former Canadian Justice Minister Irwin Cotler, and other eminent experts. Authored by UN Watch Legal Advisor Dina Rovner, the report and its findings — that leading UN officials and bodies are failing to condemn and combat anti-Semitism — were widely reported.
---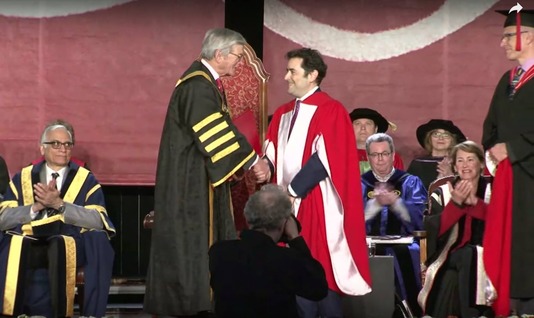 2. McGill University Hails UN Watch as 'Lone Voice for Truth & Justice' in Conferring Honorary Doctorate on Director
In June, McGill University recognized UN Watch as a "lone voice for truth and justice at the Parliament of Man" when the Chancellor conferred McGill's highest award, a Doctorate of Laws, honoris causa, upon Executive Director Hillel Neuer, citing his work for justice, peace, and human rights.
Human rights activists, dissidents, and former political prisoners from around the world, together with other public figures, applauded McGill for recognizing the work of Mr. Neuer and UN Watch. Canadian TV profiled Neuer in a feature interview.
---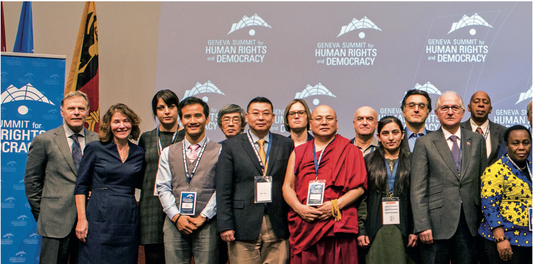 1. Defended Human Rights Victims & Called Out World's Worst Regimes
In February, UN Watch led a coalition of 25 NGOs in organizing the 10th annual Geneva Summit for Human Rights, turning a spotlight on the world's worst dictators. The event was held days before foreign ministers from around the world gathered in Geneva to open the 37th Session of the UN Human Rights Council. UN Watch's shadow event provided a key platform for victims of China, Cuba, Congo, Iran, North Korea, Pakistan, Russia, Turkey, Venezuela, Vietnam and Zimbabwe.
The day-long session in Geneva's international conference center drew a packed audience of more than 700 human rights activists, diplomats, journalists and students. UN Watch's Geneva Summit was reported worldwide, including by CNN, Reuters, AFP, Wall Street Journal, Voice of America, Deutsche Welle, Radio France, Swiss TV, Tribune de Genève and many other European and international media.

---