Today the UN General Assembly condemned Israel while failing to condemn Hamas due to procedural obstacles.
For the full chart of the 20 UNGA country condemnations being adopted in November/December 2018, please click here.
A motion was made to require a two-thirds majority on the U.S.-led resolution condemning Hamas. The motion passed by a vote of 75 – 72 – 26. Here are the results: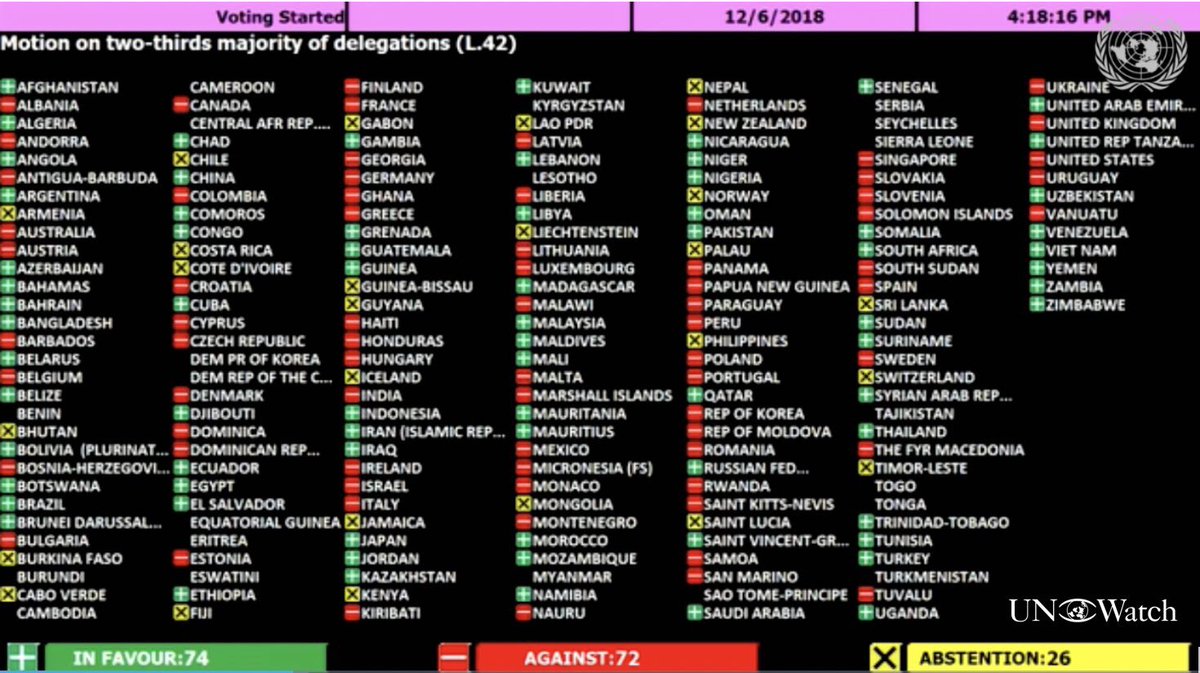 Resolutions put to a vote:
1. "Activities of Hamas and other militant groups in Gaza" [A/73/L.42]: Rejected by a vote of 87 – 57 – 33. Two-thirds majority was required.

2. "Comprehensive, just and lasting peace in the Middle East" [A/73/L.49]: Adopted by a vote of 156 – 6 – 12.