The Top 10 Most Evil U.N. Actions of 2017


10. Denied Venezuelan Hunger: In the first-ever U.N. visit to Venezuela, Alfred de Zayas, the U.N. Human Rights Council's Cuban-backed "Independent Expert on the promotion of a democratic and equitable international order," posted propaganda photos to deny mass hunger caused by the regime's failed policies.

After UN Watch exposed the sick lie—in truth, Venezuelan hospitals are filled with starving children—the U.N. official was pressured into deleting his blog post and tweet.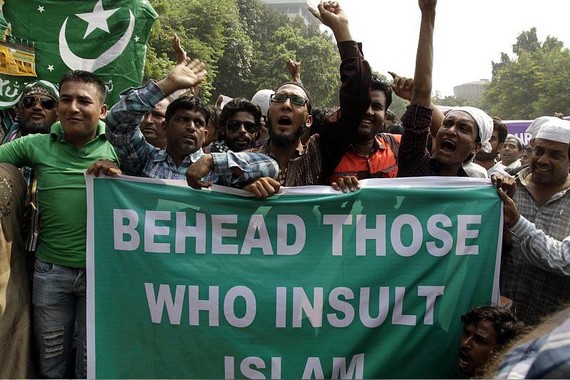 9. Foxes to Guard the Chickens: The U.N. elected Qatar (slave labor), Pakistan (death row for Christian 'blasphemers'), Democratic Republic of Congo (mass rape as weapon of war), Afghanistan (abuse of women) and Angola (corrupt & oppressive regime) to the 47-nation Human Rights Council, for 3-year terms beginning in January 2018. Existing members already include Saudi Arabia, China, Cuba and Venezuela.
UN Watch led the protest with a major report and social media campaign, cited in AP, Deutsche Presse-Agentur, Deutsche Welle & Spain's EFE.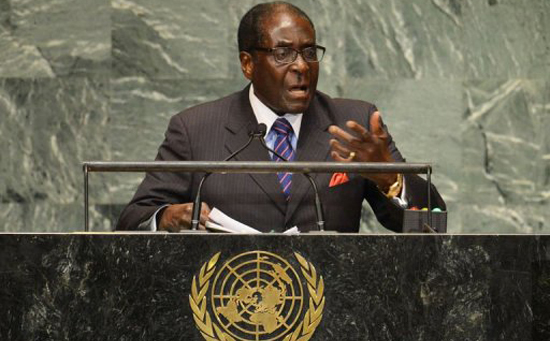 8. Mugabe as Goodwill Ambassador: In October, the U.N.'s World Health Organization named Zimbabwe dictator Robert Mugabe a "goodwill ambassador."
UN Watch's protest sparked world outrage—generating a blitz of media reports in CNN, Washington Post, Newsweek and 140 other news agencies. Eventually, donor states including the U.S., Britain and Canada protested, and the dictator was dropped. A month later, Mugabe was overthrown—no thanks to the United Nations, which had only sought to legitimize him.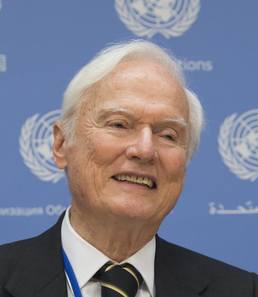 7. Making Putin the Victim: U.N. expert Idriss Jazairy (above), a former Algerian diplomat, published a report astoundingly concluding that Russia was a victim of human rights violations—due, he said, to U.S. and EU "unilateral coercive measures."
UN Watch's Hillel Neuer took the floor in the Human Rights Council to question the ethics of Jazairy's office recently accepting $50,000 from Russia. Jazairy lashed out at UN Watch, and denied any influence. The story was reported worldwide by AP, The Independent, and Radio Free Europe.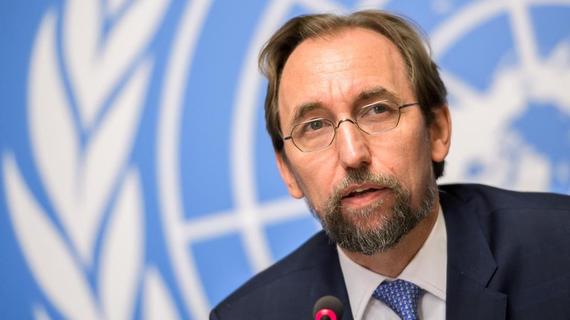 6. U.N. Punished Whistleblower for Trying to Stop Outing of Chinese Dissidents: The U.N. human rights office retaliated against employee Emma Reilly after she tried to stop the dangerous hand-over to China of names of dissidents slated to attend a Human Rights Council session. An independent watchdog also called for Prince Zeid al-Hussein (above), the U.N. rights chief, to be suspended and placed under investigation for his alleged mistreatment of whistleblowers such as Anders Kompass, who tried to stop peacekeepers raping children in Central African Republic, and Miranda Brown, who exposed the U.N. transfer of unlicensed shipments of U.S. computers and firewalls to North Korea.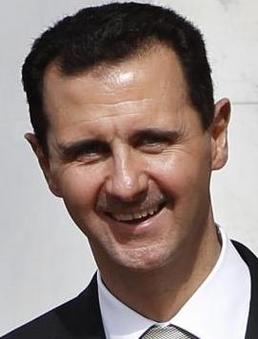 5. Rewarding Genocidal Syria: The U.N. elected Syria's genocidal regime to a senior post on a decolonization committee charged with opposing the "subjugation, domination and exploitation" of people. The propaganda victory was quickly trumpeted by the Assad regime.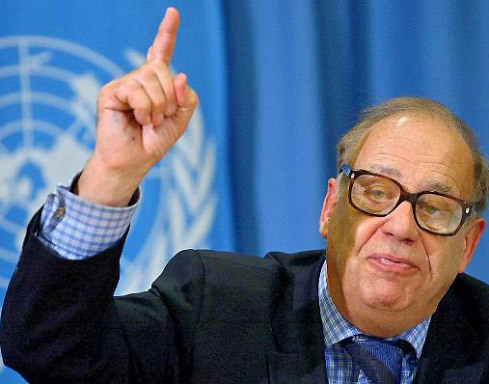 4. Honoring Qaddafi Agent: In March, the U.N. Human Rights Council opening session gave a position of honor to its Advisory Committee member Jean Ziegler, co-founder and 2002 recipient of the "Muammar Qaddafi Human Rights Prize." Two weeks later, Eric Tistounet, a top official of the U.N. High Commissioner for Human Rights, joined a panel showering praise upon Ziegler as a great "intellectual."
UN Watch protested in a detailed letter that documented's Ziegler's despicable record of siding with murderous regimes.
Executive Director Hillel Neuer took the floor in the Council to challenge Ziegler to his face: "I have a question for the panel member who in 1989 co-founded the Mummar Qaddafi Human Rights Prize, and who went to Tripoli, Libya, on Sept. 29, 2002, to himself win that prize."
"Given that this Council eventually reversed its policy on the Qaddafi regime, and suspended Libya in 2011 for its gross and systematic abuses, do you regret your actions? The Swiss media reported that the prize was worth 100,000 Swiss Francs. Would you consider returning these funds to the Libyan people?"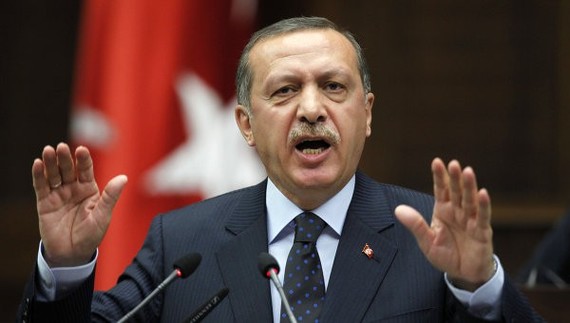 3. Purges Teachers, Now on UNESCO Board: In November, the U.N. agency for education, science & culture elected Turkey to its executive board—barely one year after President Erodgan summarily fired 100,000 teachers, university deans, academics, judges, and other officials. Erodogan persecuted heroic journalists like Can Dundar and Yavuz Baydar, yet will now be a U.N. judge of press freedom. Turkish propaganda celebrated the win, as reported by UN Watch.



2. Mother of All Rogues' Galleries: In September, the U.N. Human Rights Council assembled the most despicable single panel of presenters in its 70-year history, legitimized by the presence and speech of a former top official of Human Rights Watch. The subject was "unilateral coercive measures," i.e., why Western sanctions against oppressive regimes like Russia, Sudan, or Venezuela, are supposedly illegal.
Left to right: Jean Ziegler, a UNHRC advisor who founded and won the Qaddafi Prize, used his slot to openly defend the Maduro regime and to attack Venzuela's political prisoners; Idriss Jazairy, a U.N. expert who as Algerian diplomat was the greatest enemy of legitimate U.N. human rights experts; Peggy Hicks, representative of High Commissioner Zeid al-Hussein and former U.N. rep of Ken Roth's Human Rights Watch, was silent as Ziegler praised Venezuela; Jorge Valero, ambassador of the oppressive Maduro regime, the official moderator of the panel; Alena Douhan, a Belarus academic with a soft spot for Russia, whose doctorate was on the principle of "non-interference" in countries' "internal affairs"; and Alfred de Zayas, expert of the UNHRC whose World War II revisionist history has made him a hero to Holocaust deniers.
UN Watch was the only voice at the United Nations to take the floor, in the Council and outside, to challenge this perversion of human rights.



1. Saudi Arabia Elected to U.N. Women's Rights Commission: In April, the 54-nation Economic and Social Council elected Saudi Arabia to the U.N.'s women's rights commission, despite its horrific subjugation of women. UN Watch's report went completely viral, quoted in CNN, Newsweek, the leading papers of France, Britain, Germany, Spain, Italy—and even in Teen Vogue.
When UN Watch also revealed that at least five European Union states voted for the Saudis, a major scandal erupted in Belgium—the prime minister was forced to admit their immoral vote and he apologized—and controversies erupted in the parliaments and media of Ireland, Norway and Sweden. Click for video.